Thank you for your interest in Grand Slam Garage Sales!
While we no longer service customers ourselves, we've created a way for you to get the exact same quality service from experts in your area.
To get started now, please visit RunMySale.com or download the RunMySale app on your mobile device.
RunMySale
The Smart Way to Sell, Move, or
Get Rid of Your Unwanted Items…
After the success of Grand Slam Garage Sales, our team was eager to make that same level of service available across the country.
So, Grand Slam Garage Sales evolved into RunMySale, a platform dedicated to connecting people who'd like to sell their items with local experts who can get them top dollar (and take care of just about any other need you might have).
To learn more about RunMySale or to request service now,
Please visit
RunMySale.com

or download the

RunMySale app!
LET US TAKE CARE

OF YOUR SALE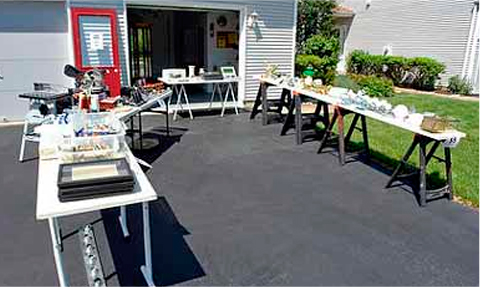 The 'Traditional' garage sale…
You spend hours gathering, cleaning, sorting and laying your items out. Then you wait, hoping that the few neighborhood signs you put out will entice enough people by your house to purchase everything. Its slow and a lot of things don't move. WHAT TO DO ?
Time for Computer On-Line Sales and presentation of your items. It's a Tag Sale – Yard Sale – Estate Sale with your descriptions of the item's value to the world !
The Grand Slam Garage Sale!
We do everything for you! We come to your home, catalog your items, place them online for millions to see, notify our lists of interested buyers, and take care of shipping or delivering the items.
Imagine! Your valuable Yard Sale (sail) items will be presented to the entire local area and beyond – by pictures and script by way of the Internet. Service Words to remember are: online garage sale, online yard sale, garagesales, garage sales, garage sale, garage sale help, garage sale company, garage sale business, help running a garage sale, estate sale, yard sale, moving sale, rummage sale, yard sale search , garage sale search, online yard sale. For Houston, just add the word houston immediately after the service word just like "online yard sale houston". It's easy, makes sense. Name the city where you want service.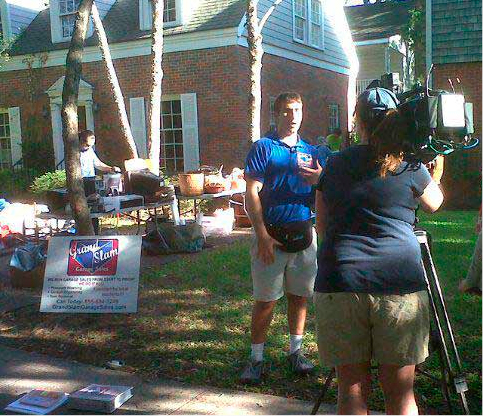 How it Works:
Everyone has items around the house that they wish they could get rid of. Maybe you need to finally clear out your cluttered garage or closets. Maybe you just need room for more stuff! Maybe you have an entire warehouse you need cleared out. Whatever the reason, we can help you turn your unwanted items into cash!
Scroll to How we works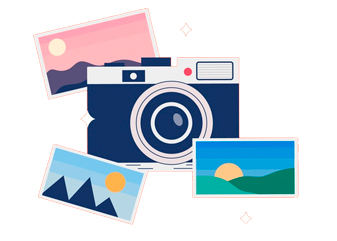 We'll come to your home, Business or Storage to pick up your items to be cataloged
We'll photograph each item to properly present it.
We'll write careful, accurate descriptions of each item.
We will discuss the pricing and presentation of your items to maximize both the sale price and possibility of a sale.
We will place your items for sale on the internet:
We will list your items with sites which, in our experience, offer the best chance for a sale for a particular item type or price range.
We will format and display your items for maximum visibility.
We will notify our mailing lists of interested buyers.
We will handle shipping or delivery as needed:
If the item is to be picked up, we will arrange an appointment and ensure that the items are picked up, paid for and placed in the buyer's hands. We have a few simple quick options in regards to how we transfer sold items depending on your schedule and preferences. A GSGS team member will go over your options with you.
We do the work,

you profit!
Note: The fees on this page are all inclusive – there are no hidden fees – and include all listing fees, labor, packing and shipping fees, etc.
Single Package
$85Set Up Fee (Waived if sales take in over $1500)
60% of sale revenue
Upto 10 items posted
Double Package
$199Set Up Fee(Waived if sales take in over $3000)
60% of sale revenue
Upto 100 items posted
Triple Package
$275Set Up Fee(Waived if sales take in over $5000)
60% of sale revenue
Upto 200 items posted
Home Run Package
$450Set Up Fee(Waived if sales take in over $8000)
60% of sale revenue
Upto 500 items posted
ABOUT US
Grand Slam Garage Sales is the leading service provider for people who want to get rid of and sell items but don't have time to do the work or simply just don't want to. We offer full removal and selling services from start to finish for individuals and businesses. We can handle any size job from a small amount of items to a massive warehouse.
We also sell kits teaching people how to start their own garage sale business among many other products and services we offer. See more at GarageSaleIndustry.com.
History of Grand Slam Garage Sales
Grand Slam Garage Sales is an innovative and successful business which was founded in Houston, Texas in 2004. Started by Ben Weissenstein when he was a freshman in high school, Grand Slam Garage Sales quickly developed from a fresh idea to a booming business, offering services ranging from full-service garage sale operation to pressure washing and item removal services and then expanding to an online format while still offering start to finish help for people to remove and sell items.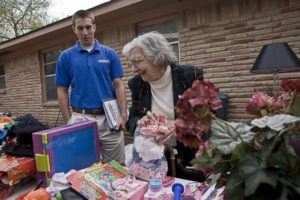 Grand Slam Garage Sales (GSGS) prides itself on professionalism, honesty, and a serious work ethic. Founder, Ben Weissenstein, instilled these values into the teenage workers he originally hired from his pool of friends and classmates and into the current stuff of students and adults today. Weissenstein's goal was simple: Help lots of people throughout the country who want to clean up the clutter around their homes while making a little extra money at the same time.
Based in Houston with sights set on expanding throughout the world, Grand Slam Garage Sales has the highest knowledge level in regards to running sales for people and the ability to ensure the sales are run well with little to no effort from the customer.
As our business continues to grow and reach new markets, we are always eager to hear your comments and suggestions. Please feel free to contact me directly ([email protected]) to let me know how we're doing!
See what people have to say about

Grand Slam Garage Sales!
You guys make it so easy – and friendly. Not nearly as big a hassle as I thought it would be.
JC
Will recommend you guys – definitely!
Tyann N.
Easy peasy garage sale when you have them take care of it for you!! Great ser-vice, fair price = value, but I got a bargain because I got more than I expected for the cost. I will use them again!
Candy Clay
Great service, great price, great guys! My partner and I purchased a huge, comfy couch for a really reasonable price. Despite us being across town the guys from GSGS were punctual and upon delivery, lugged our couch up 3 flights of stairs and they couldn't be cooler about it. They truly understand the important of building great business partnerships because the impression they left has positively made loyal customers out of me and my partner … Truly awesome!
George Torres
On May 7, Grand Slam Garage Sales hosted a garage sale for the Zonta Club of Houston, an interna-tional club that advances the status of women. The club is very pleased with both the handling of the sale and the monetary outcome. Ben and his crew showed up on schedule to setup and handle the sale. They did the majority of advertising and even stayed late to assist a buyer with the loading of a washer/dryer she had purchased. They are very pleasant to work with and the club plans to use them next time with another sale.
Robin D.

Zonta Club of Houston
I just bought a couple of items from Grand Slam Garage Sales. The sales guys show up on time as promise, the service was excellent and the products and deals amazing!….
Lizeth Maldonado
The degree of professionalism of these young men is phenomenal. Understand-able and thorough, the whole operation from start to finish was a pleasant and very refreshing experience.
I whole heartedly recommend the company and it's staff.
Dennis R. A.
Ben was the guy I met… He was extremely professional, courteous and very nice… I will do business with the company again!!! You rock Ben
Alamgir Ronnie Siddique
Excellent service, order a couch set and within an hour was delivered to my door step. Will definitely do business with grand slam again…
Lavonte' Younger
I used Grand Slam Garage Sales for my garage sales and I must say I am VERY please with the outcome! They accomodated me with a date that I really needed because I was selling my house. The team was very professional and very knowledgeable of prices and had great negotiation skills with the buyers. I also really liked how whatever was left they they took to Goodwill for me. Their con-cept is truly great and I highly recommend them to anyone who wants to have a garage sale. Do not do it youself, you will not get your maxium return on your items or your time if you do…use Grand Slam Garge Sales!
April Sampleton